To have a trusting relationship with each of our clients, and to have each of them refer to us by saying, "We LOVE our pet sitters!".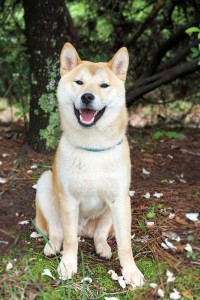 Leander Pet Care is a family-owned business, run by a husband and wife team, who will give the same loving care to your pets as we do our own. We want to be your forever pet care choice! We want to wow you and build trust from our initial free consultation to every time you leave your beloved pets in our care.
Leander Pet Care provides a loving and gentle alternative to kenneling your pets or relying on friends and family. We are insured through Pet Sitters Associates and trained in Pet CPR and First Aid.
When you choose a professional pet sitter, you are choosing top quality care and peace of mind. The care of your animals is our passion! We dedicate our time to your home and pets.
Animals that thrive staying at home will look forward to seeing their sitter walk in the door, because they know it's time for fresh food and water, playtime, and a walk. Medication will be given on schedule if it is needed. We love to pamper your pets! If your pets are willing, they will be brushed, cuddled and hugged. We know that we aren't a replacement for you and your family, but we do hope to be second best!
Dogs that flourish with 24/7 care will wag their tails for in-home dog boarding. Our in-home boarding guests are spoiled with love and attention. We keep a clean home and love to host furry guests for a sleepover. Dogs that need daily exercise will enjoy walks on the safe sidewalks in our neighborhood. Our guests are invited and welcomed to lounge on our many pet beds and couch, and will have fun playing with our own friendly dogs. Dogs love staying with us, and our clients have often told us that tails start wagging as soon as they make the turn into our neighborhood.
We have built a solid reputation based on trust and our clients' satisfaction. We are committed to the safety and happiness of your pets.
Leander Pet Care would love the opportunity to provide care for your animals. Hire a professional pet sitter to keep your animals and home safe, and truly relax while you are away.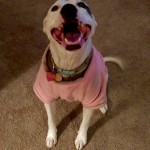 "Amazing sitter that truly loves what she does and truly understands animals. I can't think of a better place to leave your fur baby when you just can't bring them with you. Lauren is AMAZING!" – Cynthia S., Mash & Charlie's Owner