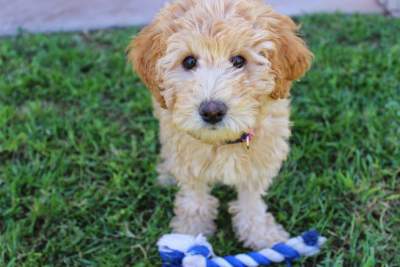 Caring for your pets is our passion.
Our top priority is the comfort, safety and happiness of your pets.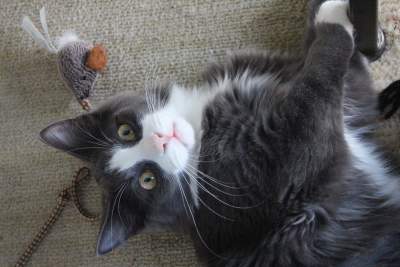 Custom-fit for your home and pets.
We welcome you to customize our services to meet the individual needs of your home and family.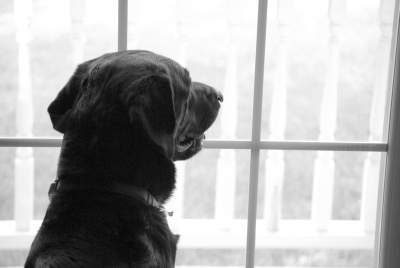 Loving care when you can't be there.
Expect to return home to a happier companion.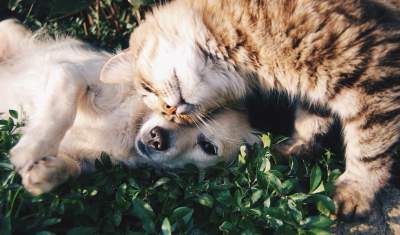 A solid reputation in our community.
We have built a solid reputation based on trust and our clients' satisfaction.
Please click here to read our testimonials.
We love what we do!
Leander Pet Care is a family-run business, where we love your pets as our own.
Proudly Serving Leander, Cedar Park, & Liberty Hill
Since 2015
Pet CPR & First Aid Trained • Insured • Kennel-Free Care • Photo Updates •  Online Scheduling • Email/Text Updates • Medical Care • Home Security • All Inclusive • Happy Pets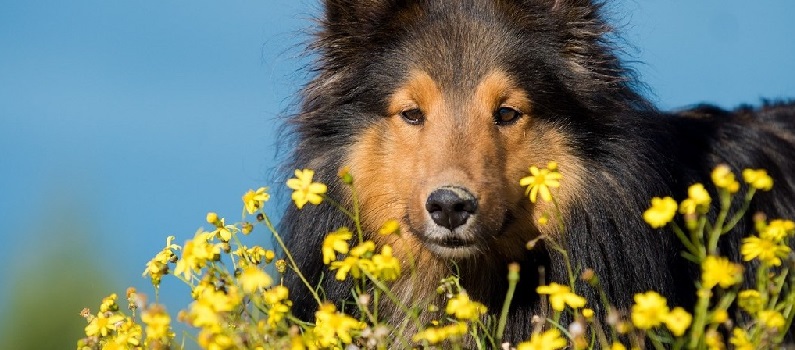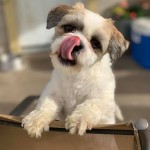 Pet Sitting
Our goal is to give you peace of mind about the security of your pets and home while you are away.
Dog Walking
Our dog walking service allows your pup to get exercise and a much-deserved mid-day break.
Our Clients Say…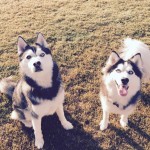 "Lauren was so fantastic! We had a cancellation last minute with our previous dog sitter and Lauren welcomed our dog Bochy on very short notice. She was very sweet and even kept in touch throughout the day to let us know that things were going well and even sent us photos! I hope we get to visit Austin again and will definitely request to use Lauren. Thank you so much Lauren!" – Annie D., Bochy's Owner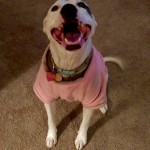 "Amazing sitter that truly loves what she does and truly understands animals. I can't think of a better place to leave your fur baby when you just can't bring them with you. Lauren is AMAZING!" – Cynthia S., Mash & Charlie's Owner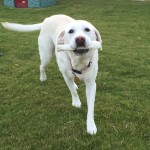 "I would recommend Leander Pet Care to everyone! Lauren and her family took wonderful care of my pup. I love that she sent updates and photos via text almost daily, letting me know how my dog was doing and what sort of silly antics she was up to. We inquired last-minute for long-term pet care, and she was very accommodating. Thank you, Lauren, for taking great care of Katie!" -Michelle O., Katie's Owner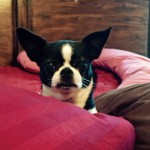 "Leander pet care is like a home away from home for ours dogs! We love them!" -Tara A., Dinah & Lucy's Owner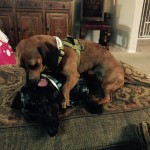 "We were so fortunate to have Lauren and fam take care of our pups! They seemed to do great and we were updated several times a day! Thanks so much!!" -Ashley R., Dottie & Ana's Owner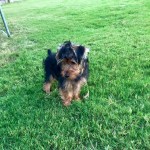 "My Winston had an amazing time! He came home and told me all about his new friends… Okay… No he didn't… But only because he can't talk! His attitude told me for sure that he had the best time ever… Away from home that is!" -Jennifer B., Winston's Owner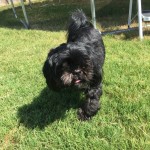 "I felt at ease leaving my dog with Lauren. She was great about sending photos too! It was nice not to have to worry about him while we were out of town." -Kami H., Kirby's Owner
"Thank you so much! The texts REALLY helped!!! Feel free to use me as a reference, and I will need you at least twice a year in the future." -Sandy H., Kaola's Owner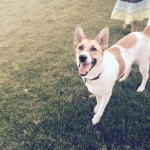 "We just picked our Kaya up from a three night stay with Lauren. She was well-loved, played with, walked and spoiled. She even texted me pictures and videos throughout our time away. We highly recommend her to anyone looking for pet sitting services and will definitely use her again!" -Jeannie G., Kaya's Owner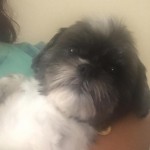 "Lauren always takes such good care of our pup!! He loves it there. We recently got a hamster and she welcomed her with open arms. I feel very confident that they are taken care of very well when we go out of town!!" – Nannette M., Puppy & Brownie's Owner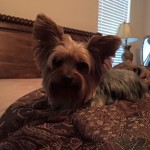 "We were so grateful to have Lauren watch our little Yorkie, Kirby over the 4th of July. We were able to enjoy our trip knowing Kirby was safe and comfortable as we received updates and photos during her stay. Lauren took loving care of Kirby. Our experience was excellent and highly recommended. Thank you Lauren :)" -Cheryl K., Kirby's Owner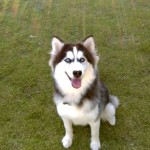 "Leander Pet Care is awesome! We left our furry friends in their care for 12 days recently so our family could take a beach trip. They gave us updates almost every day and pics…I will NEVER take our babes anywhere else! Thank you so much Lauren, you definitely put my mind at ease leaving our pets for such a long period of time." -Tara A., Dinah & Lucy's Owner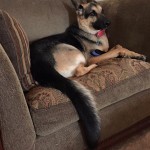 "I absolutely loved our sitter Lauren!! She did such a great job getting to know Eva and making her as comfortable as could be in her home. Can't wait to bring Eva back for her weekend stay! Thanks Lauren!!" -Kala S., Eva's Owner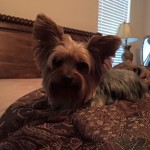 "Another great experience for us and Kirby staying in Lauren's loving care. Thanks again Lauren! Highly recommended." -Cheryl K., Kirby's Owner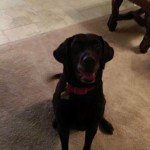 "Coco had a great time. So nice to go on a worry free vacation." -Kristi W., Coco's Owner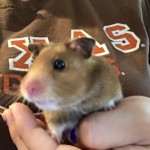 "We love leaving our pets with Lauren. She has been watching our Shih-Tzu for about two years now and we just recently added a hamster to the mix. We know that our fur babies are always well cared for when we leave town." -Nannette M., Puppy & Brownie's Owner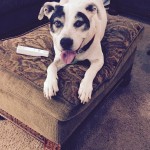 "Best ever Dog care!!! We were unsure with our Crew of 3 BIG dogs how well they would behave. They had THE best time with Leander Pet Care!!!!! They were able to be loved on and free to be dogs instead of kenneled for three or more days only being out for a short time a few times a day. We are so excited to have a great place to take our fur babies LOL who together weight about 200 pounds! I believe they called them the Wrecking Crew LOL We love you all very much thank you again!" -Sharon H., Emmie, Tank & Sam's Owner
"I used Leander Pet Care to watch my dog for the weekend. I was super nervous because Harper can be a bit of a handful. Lauren made both myself and Harper feel right at home. I got updates on how he was doing and pictures. He looked super happy and fit right in. I just booked another weekend with Lauren as well. I would recommend Leander Pet Care and Lauren to anyone. It is a great feeling knowing that you can trust someone to look after and love your dog like you do!" -Leeah H., Harper's Owner
Schedule a Consultation Now!
We offer a FREE consultation to all new clients, which helps us to get to know your pets and so you can meet us!
About Us

Leander Pet Care provides a loving and gentle alternative to kenneling your pets or relying on friends and family. We are insured through Pet Sitters Associated and certified in Pet CPR and First Aid.
We have built a solid reputation based on trust and our clients' satisfaction. We are committed to the safety and happiness of your pets.
Our Services

We proudly offer in-home dog boarding, pet sitting, doggy day care, dog walking and more to Leander, Liberty Hill, Cedar Park, Austin and surrounding areas.
Leander Pet Care would love the opportunity to provide care for your animals. Hire a professional pet sitter to keep your animals and home safe, and truly relax while you are away. 
512-766-5025
leanderpetcare@gmail.com
Find Us

Contact Us