Whether it's for a day, a night, a week, a month or more, your dog will enjoy the amenities and benefits of being in a home away from home. From brisk walks around the neighborhood to long naps on the couch, we cater to your dog's needs, giving them the love and special attention they deserve.

Leander Pet Care is not a traditional boarding facility. Boarding with us is like sending your dog on vacation!  Dogs that stay with us are not put into dog runs or crates, but spend the day interacting with us and the night in peaceful slumber.  
Dogs stay in our home and are treated like members of our family.  Our goal is for your dog to feel comfortable and for his or her stay with us to feel like a home away from home.
Many of our clients have said that their dog's tail starts wagging as soon as they make the turn into our neighborhood. Dogs know that plenty of love, attention and FUN is in store when they stay with us!
Checklist for Dog Boarding: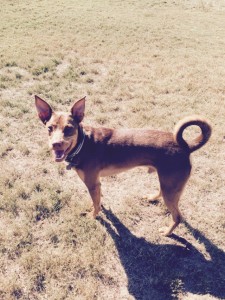 "I used Leander Pet Care to watch my dog for the weekend. I was super nervous because Harper can be a bit of a handful. Lauren made both myself and Harper feel right at home. I got updates on how he was doing and pictures. He looked super happy and fit right in. I just booked another weekend with Lauren as well. I would recommend Leander Pet Care and Lauren to anyone. It is a great feeling knowing that you can trust someone to look after and love your dog like you do!" -Leeah H., Harper's Owner