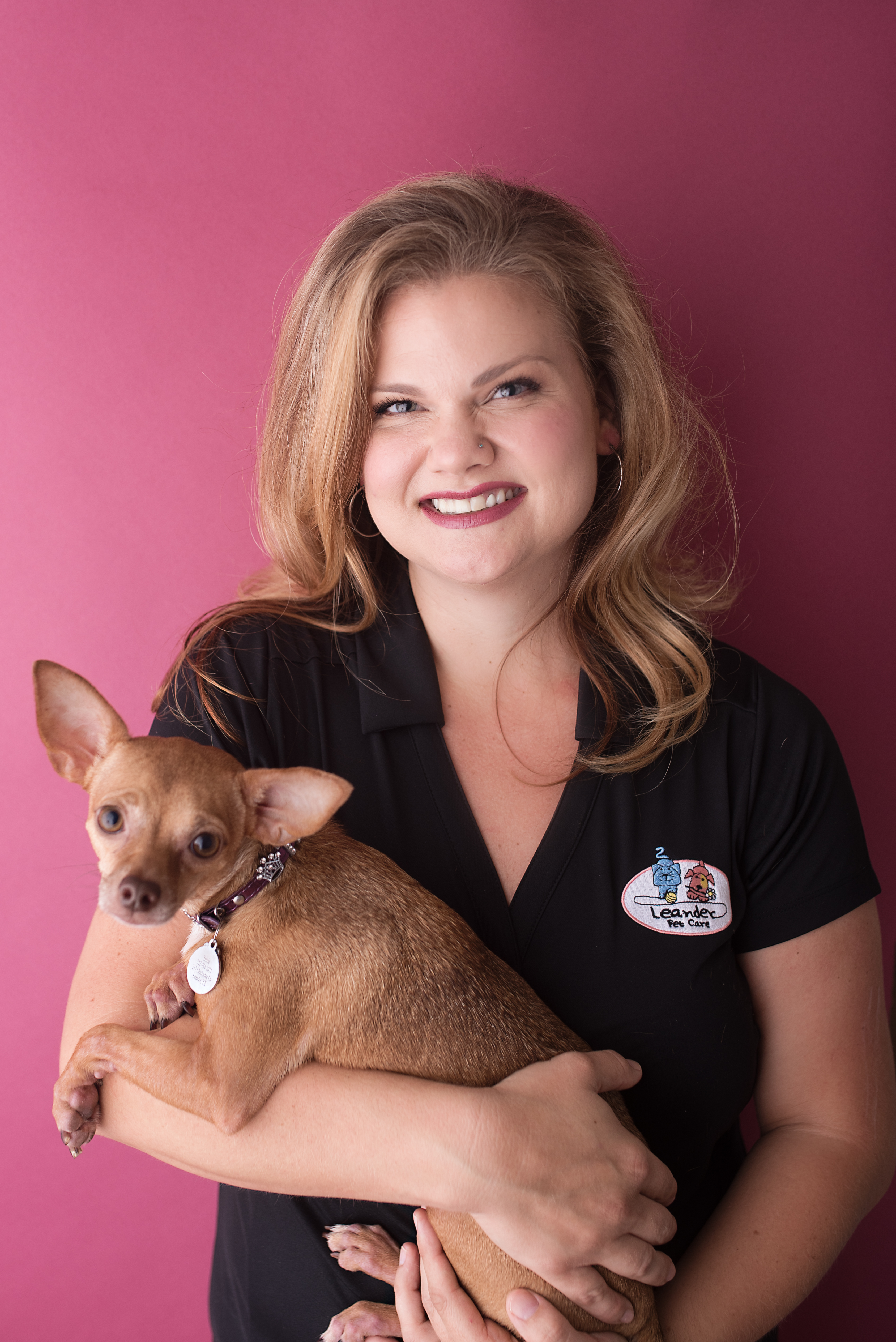 Hi, I'm Lauren.
My name is Lauren Hollas, and I am the owner of Leander Pet Care. I have been an animal lover my entire life, and have always known that I was destined for a career working with animals.
Those who know me have often commented that I have a "gift", a special mutual respect between myself and the animals that I care for. I grew up caring for as many species as I was allowed, such as dogs, cats, bunnies, turtles, snakes, pigs, fish and birds.
Caring for your animals is my passion, source of calm, and brings me immense joy.
We are a small, locally owned family business. Our clients appreciate knowing that the best of the best in the industry will be in their home caring for their animals.
Our family's canine children are Trixie, Mack and Ivy. We love to spoil our dogs, who are very friendly and social with both other dogs and people. In our free time, we enjoy exploring the dog-friendly trails around Austin.