Join Our Team at Leander Pet Care!
Pet Lovers Welcome to Apply
To join our team, applicants must: 
*be 18 years of age or older, pass a background check, and own a smart phone.
*have reliable transportation and a valid driver's license.
*have a high moral fiber - honest, trustworthy and dependable.
*reside in our service areas of Leander, Cedar Park or Liberty Hill.
*love all types of animals and dogs of various sizes/breeds.
*be available to work weekends and holidays.
*have the ability to walk dogs several miles per day in various weather.
The ideal candidate will be enthusiastic, knowledgeable about animals and have flexible hours.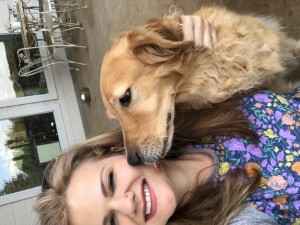 Pet Sitter Job Description
Professional Pet Sitters must be comfortable conducting consultations for new clients. A new client consultation is a time for the Pet Sitter to meet with the pets and pet family, in order to customize a pet sitting or dog walking routine for the pets. Our goal is to help the new client feel comfortable that we will provide top quality care while they aren't home to take care of their pets.
A window of time will be given to Pet Sitters marking arrival for visits. This is typically a 3 hour window of time during early AM, mid-day, late afternoon or evening hours. Pet sitting visits are offered to our clients in ranges of 30 minutes, 45 minutes, 1 hour or overnight stays.
Pet sitting visits may consist of: walk, playtime, potty breaks, fresh food, fresh water, cleaning up of small pet messes inside or outside, bringing in mail, rotating lights and blinds, watering plants, giving out treats and a whole lot of love.

We offer a dog walking service for families who work outside of the home. A dog walk includes: a leashed walk, fresh water and a treat.
Overnight stays offer our clients security that their pets will not be alone at night, and their home is secure. An overnight is a 10 hour window of time (usually 9 pm - 7 am) that the sitter sleeps in the home and takes care of the animals. Overnights include breakfast and dinner for the pets, along with customized care as requested by the client.
Professional Pet Sitters are responsible for keeping the client updated at the end of every visit, via our scheduling software. The update includes detailed notes and a picture of each pet in the home.
We must respect our clients privacy, and no friends or children are allowed on visits. 
Due to the bonding that occurs between the animals and our sitters, Leander Pet Care asks for a one year commitment of employment.  
If you accept these requirements and responsibilities, please fill out an application to be considered for employment with Leander Pet Care.