The 5 Best Dog Parks in the Austin Area
Why visit a dog park?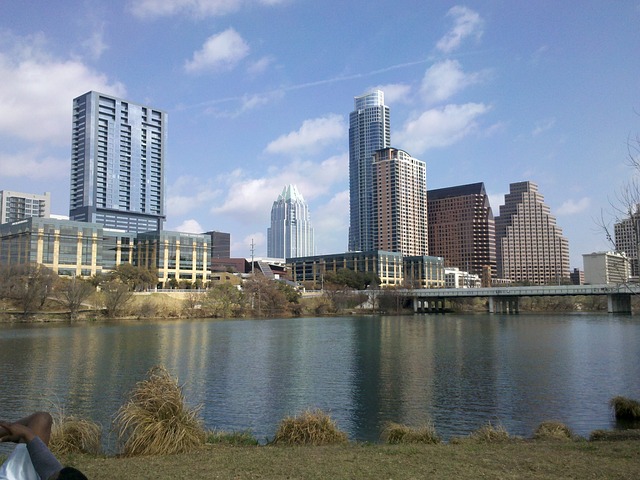 Socialization is one of the most important things you can do for your dog, no matter their age.  It is best to start socializing at puppyhood, ideally after receiving all puppy shots, but your dog is never too old to be a social butterfly!
Visiting a park with your canine pal also provides the much needed exercise and stimulation to keep your pet healthy and happy!  Ready to visit the best dog parks in the Austin area?
Bull Creek District Park
6701 Lakewood Drive
Austin, TX
Bull Creek Park is an oasis for dogs and their humans alike, and covers 48 acres for hiking, swimming, rock climbing and exploring!  With open fields to chase after a tennis ball or catch a frisbee, your pooch is sure to have fun and get plenty of exercise! This beautiful gem is part of what makes Austin so unique!
Red Bud Isle Dog Park
3569 Lake Austin Blvd.
Austin, TX
Red Bud Isle offers 17.5 acres of fun for your canine pal!  The park is located just south of the Tom Miller Dam, and offers space to run in an open field, take a hike and go swimming!  Your dog is sure to be happy and exhausted by the time you make it back to your car to head home.
Cedar Park Bark Park
2525 W. New Hope Drive
Cedar Park, TX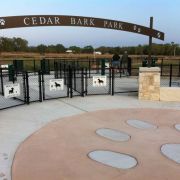 Bark Park has two separate fenced-in areas, one being specifically for dogs under 30 pounds, and provides fun for everyone!  This park has a natural pond for swimming, with a dock for diving into the water for the adventurous set!  Among the amenities at this park are water fountains for dogs and their people, dog washing stations, agility equipment, benches to relax while your dog plays, and much more!
Zilker Park
2100 Barton Springs Rd.
Austin, TX
There are 46 acres of this huge park dedicated to leash-free fun!  The "Great Lawn" area is leash-free for well-behaved dogs and your pooch is sure to make plenty of friends at this popular Austin park.
Norwood Estates Dog Park
1009 Edgecliff Terrace
Austin, TX
This park features separate areas for large and small dogs, along with drinking stations that provide fresh water.  Conveniently located close to downtown Austin, this park has plenty of trees to provide shade in our hot Texas summers!
What are your favorite dog parks in the Austin area?  Tell us in the comments below!