The Unconditional Love from Dogs Heals the Human Spirit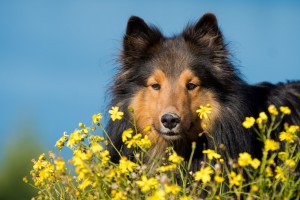 "Until one has loved an animal, a part of one's soul remains unawakened."
– Anatole France
My first memory of a dog healing my heart was when I was 8 years old. My family moved from the town I had known my whole life, where I had life-long friends, to a new town where I knew no one. The move to a new school was intimidating for this shy 8 year old. It felt like everyone in the school had known each other for years, and I was the "new girl". Making friends did not come easy to me at first! My mom must have sensed my anxiety, because one day she picked me up from school with my new best friend, a Shih Tzu that we named "Gadget". Oh how I loved that little dog, and he loved me back! We played hide and seek, snuggled on the couch, and he always knew how to make me feel better after a rough day at my new school.
Dogs Know When We Are Sad
Have you ever been upset, and your dog has licked away your tears? According to a recent study, dogs really do show empathy when they see a crying human. Dogs are a non-judgemental source of constant companionship. They love us unconditionally through the good times and the bad!
Dogs Help With Anxiety and Panic Attacks
Being in the presence of your dog has been shown to reduce heart rate, blood pressure and overall stress. Petting your dog releases oxytocin, which can have the same effect as taking a prescription anti-anxiety or anti-depressive medicine. Petting a dog may help to re-focus our thoughts during a panic attack, which can bring a sufferer back to reality and halt the attack.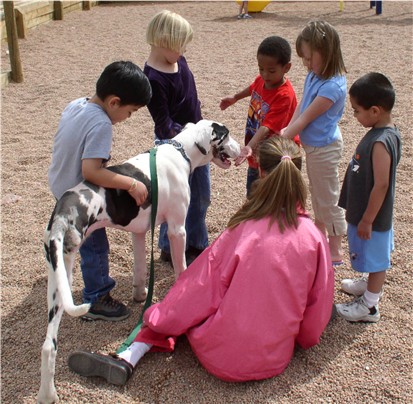 Dogs Can Help Us Meet New Friends
Dogs are a way of opening conversation with new people. I can't think of an easier ice breaker than complementing someone on the cute dog they are walking. Bonus if the dog is friendly and approaches to be pet!
According to a study on dog ownership of families with autistic children, "dogs help children with autism – who often don't connect well with other neighborhood children – break the ice with potential playmates. "The dogs can serve as bridges that help the children with autism communicate with their peers,"says Carlisle". Studies have also shown that having animals in a school classroom is of great benefit for children with autism, by helping them to execute maximum potential and independence.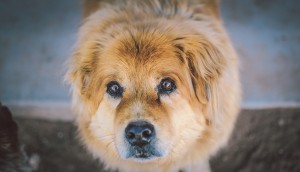 Dogs Help Us Stay Fit
It's hard to be a complete couch potato when Fido is looking at you expectantly, waiting for his afternoon walk! Depending upon your dog's breed, a minimum of three walks per day may be completely necessary to ward off destructive behaviors. A tired dog is a happy dog! Regular walks and exercise can keep both you and your dog in shape, and in result may bring many benefits to your health.
It's easy to see how the love of a four-legged companion enriches our lives! What is the special way that your dog says "I love you"? Tell us in the comments below!
Anxious for more puppy love? Check out these articles written by other professional pet sitters!
A Valentine Love Story written by Laura Capra, owner of Keep Me Company Pet Sitting in Longmont, CO.
5 Treats For Your Furry Sweet Valentine written by Alex Dundon, owner of A&R Critter Care, LLC in Northglenn, CO.
Finding the Critter Love of Your Life:  the "Ruff" Guide for Newbie Pet Parents by Nancee Marin, owner of An Artful Dogger in Riverside, CA.
Give Your Cats the Gift of Love – Book A Muncie Cat Sitter! by Kelley Stewart, owner of sit-stay-play In-home pet sitting & more, llc in Muncie, IN.