50 Unique Places to Take Your Dog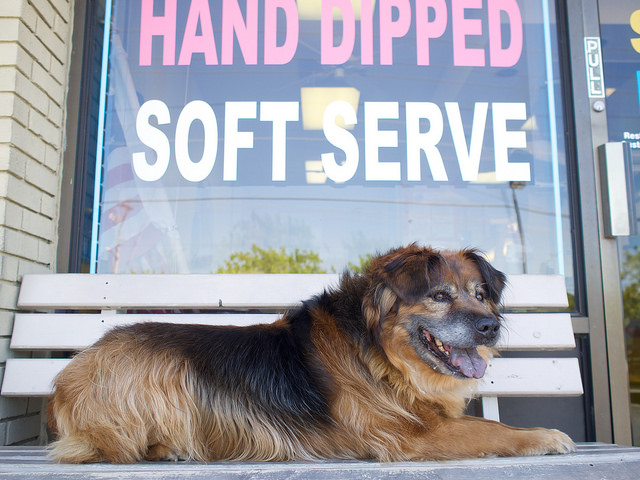 Socializing your dog should start as early as possible and continue throughout his life. A dog who has not been properly socialized poses a risk for himself, other animals and humans. Poorly socialized dogs are fearful of new people, places, animals and situations. Socialization helps to develop a happy and well-adjusted dog who can easily handle whatever hurdles life throws at him. One way to socialize your dog is to expose him to a variety of experiences. I hope that you and your dog have fun visiting these new places!
A dog park.
Group obedience classes.
A pet store.
A friend or relative's house who has pets.
Lowe's
Home Depot
Sephora
Ross
Tiffany & Co.
Hallmark
Macy"s
Bass Pro Shops
Barnes & Noble
Restoration Hardware
Gap
Bloomingdale's
Anthropologie
Old Navy
Pottery Barn
Home Goods
Jo-Ann Fabrics
Marshalls
T.J. Maxx
Crate & Barrel
Half Price Books
Academy Sports & Outdoors
Urban Outfitters
Bed, Bath, and Beyond
A splashpad.
A restaurant with outdoor seating.
Ice cream parlor with a patio.
Frozen yogurt shop with a patio.
Drive-thru at the bank or a restaurant (many of places will give your dog a treat!).
The beach.
A lake.
Flea market.
Food trucks.
A parade.
An outdoor festival.
Sporting event.
Dog show.
Attend a meetup with other dog owners in your area.
Sit in your front yard with your dog and let him greet passerbys.
Outlet mall.
Agility class.
Hiking.
Camping.
Farmer's Market.
If you have school-age children, walk your dog to the bus stop to meet your child. The kids will love it, and your dog will be exposed to new faces and the loud rumble of the bus.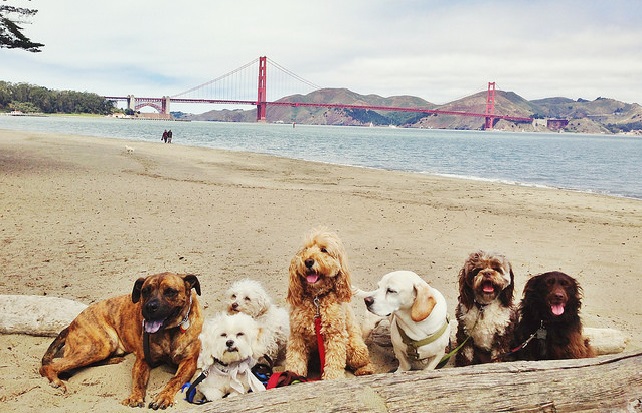 It's a good idea to call the stores listed above to find out each specific store's policy on dogs in the store. If you make it a goal to bring your dog along on as many outings as possible, your dog will feel like an invaluable member of your family, and you will be paving the way for a well-socialized pet!
Where do you like to take your dog on an outing? Tell us in the comments below!