5 Mistakes People Make When Hiring a Pet Sitter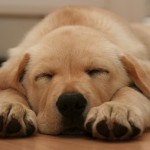 We have met clients who have not traveled in years because they were too afraid to entrust their pet's livelihood with someone else.  Honestly, we really can't blame them for being apprehensive!  Caring for a member of someone else's family is a big responsibility that should be taken seriously.  This article is designed to help you weed out the poor choices that are often innocently made when you hire a pet sitter.
Hiring an unqualified "hobby" pet sitter.

A hobby pet sitter is someone who has an alternative full-time job (or school), but pet sits on the side to earn extra cash.  This could be a friend, acquaintance, kid in the neighborhood, or someone you don't really know well at all.

Typically, hobby pet sitters do not pay taxes on their earnings, do not have liability insurance or bonding, and have not taken Pet CPR & First Aid classes. Pet Sitting insurance is imperative because it protects the health and safety of your pets and your home from unforeseen circumstances.

When you leave town on a vacation or work trip, you want to rest assured that your home and animals are being cared for the same way you do.  It is important to hire someone that does this every day, as their source of income, and not someone who is only wanting to earn a quick buck.  A professional pet sitter works hard to build an unsurpassed level of trust between themselves and the pet and pet owner.  Our goal is to be your forever pet care choice!

Hiring someone who doesn't seem to genuinely love animals.

I know…that sounds crazy, right?  But it happens.  There are dishonest people who are only looking to earn "easy" cash and, unfortunately, are not very concerned about the health and happiness of your fur baby. Here's an example:

We had a loving pet owner, who is now a wonderful client, contact us to ask about our services.  It was easy to see, even during our initial telephone conversation, that she was hesitant and nervous about leaving her dog with anyone.  She agreed to a free consultation, and said she'd tell me more about why she was so nervous when we met.

At our free consultation, she proceeded to tell me about her very recent experience after hiring a pet sitter through a well-known dog sitting website. On this website, anyone can claim to be a "professional" and it is free for anyone to join to take pet sitting jobs. To join the website, it is not necessary to have a legitimate business, be background checked or really even know the first thing about dogs.

The client told me that she had gone to six consultations with people from the website, and finally settled on someone that she deemed trustworthy.  In the middle of her vacation, she received a call from the "pet sitter" that her dog was missing.  Luckily, her grown children lived in the vicinity, and they rushed to help look for the missing dog while she made arrangements to return early from vacation because her beloved pet could not be found.  Was the "pet sitter" frantically looking for the missing dog?  No!  She was unapologetic and calmly sitting on her front porch while everyone else searched!

Luckily, the dog was found safe and sound by the grown children.  This situation would have been a professional pet sitter's worst nightmare!  Not only do we take our job very seriously, but we have an unabashed love for animals that would leave us imagining the worst, but hoping for the best, and we would work tirelessly until the dog was found.

Hiring the "cheap" option.

As is true in most arenas in life, you do get what you pay for when you hire care for your animals.

In a perfect world, there would be no need to have pet sitting insurance, because accidents wouldn't happen.

There would be no need to pay for an online scheduling system, because keeping up with client's schedules and their pet's needs would be simple, with no chance that schedules could get mixed up or a pet sitting visit forgotten.

Gas to and from pet sitting visits would be free, the data used to update clients from our cell phones would not be necessary, and we wouldn't have to pay for a website that we update regularly.

There would be no cost for professional education such as Pet CPR, Pet First Aid, pet behavior, pet training techniques and pet health issues, because issues would not arise in which we would need to use this knowledge.

We wouldn't have to pay taxes, have marketing and advertising expenses, and wouldn't worry about putting food on the table because we love our job so much.

Unfortunately, that's just not the case!  When you hire a professional pet sitter, you are hiring a business who has expenses for all of the above, and you are also hiring security, reliability, and peace of mind!

Hiring someone that your dog is nervous around.

Your dog is normally overly-friendly around new people and would lick them to death before causing harm.  But this time, your dog seems anxious and cowers.  Listen to your dog!  Dogs are sensitive to situations and cues that we miss, are experts at reading body language and can sense when something is just not quite right about a person.

Click on this link for a helpful article that goes into greater detail about the canine's ability to judge people's character.

Hiring someone that does not ask enough questions about your animals and/or home.

When we arrive for the initial free consultation, after introductions and meeting your pet(s), we will begin answering your questions and asking questions of our own.  Examples of typical questions that we ask are:

•  How do you prepare the food?  How many times per day does he/she eat?
•  Do your pets have any allergies?
•  What are his/her favorite activities?
•  Where should we dispose of pet waste?  Where do you keep cleaning products to clean up any messes?
•  Does your pet take medication?  What's the best tactic for administering the medication?
•  What is your pet's schedule and routine?

Be wary of a person that dodges questions that you ask, and/or does not ask you questions and seem genuinely interested in providing the best possible care for your pet(s) and home during your absence.
Are you ready to see for yourself what sets apart a professional pet sitter and a hobby pet sitter?  Click here to schedule your free consultation today!