7 Tasks a Professional Pet Sitter Does at Every Pet Sitting Visit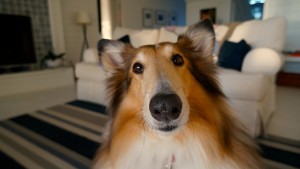 When Leander Pet Care visits your home, our top priority is the comfort, safety and happiness of your animals.  Our goal is to give you peace of mind about the security of your pets and home while you are traveling for business or vacation.
The following are tasks that we typically perform at each pet sitting visit, in no particular order:
Check on your animal's well-being.
The first thing we will do upon entering your home is to greet your pets and make sure they are their usual self.  We are not veterinarians, but we quickly learn your pet's personality, and should be able to tell if they are behaving as usual or not.
Let your dog outside to relieve himself.
If you have a dog, we will first conduct a visual scan of your backyard to make sure that the gate is closed, there are no holes in the fence for your dog to slip through, and there is nothing in the yard that may harm your dog.  Then, we will let your dog out in the backyard for a potty break.  If you live in an apartment or do not have a backyard, we will leash up your dog and take him to a designated area to relieve himself.  We will make sure that your dog has plenty of time to relieve himself before we go back inside.  If your dog does not relieve himself at this time, we will make sure that he gets another opportunity before the conclusion of our visit.
Refill food and water bowls.
Our goal is to maintain your pet's normal schedule for mealtime.  We will feed your dog his or her breakfast, lunch or dinner as instructed, and provide fresh water.
Clean up any pet messes.
Our goal at Leander Pet Care is to have your home look as good, or better, when you come home than when you left.  If your pet has made minor messes between our visits, we will take care of it!  There is an extra charge for major messes, because they take more time to clean up. We need to give your pet the love and attention they deserve, as well as clean up any messes.  Examples of clean up that is included in the price of a pet sitting visit are:
 clean up any potty accidents in the home.
 scooping kitty litter boxes.
 take trash/recycling cans to the curb or bring in cans.
 wash pet's food bowls.
 other pet mess cleanup, as needs arise.
Social Interaction.
This may include playtime inside or in the yard, a leashed walk, brushing, cuddling, or whatever your pet enjoys the most. We know that we are not a substitute for you and your family, but we hope to be second best!
Perform a Home Security Check.
To make your home appear lived-in while you are away in order to prevent vandalism and theft, we will perform as many of the following services as requested:
 rotate lights and blinds.
 water plants.
 bring in packages/mail/newspaper.
 turn on/off the TV or radio.
 look for anything out of place.
 check the locks on doors and windows.
 turn on your home security system before we leave.
Fill out your pet's report card and send you an update.
At the conclusion of each visit to your home, we fill out a report for each pet. The report card will detail what we did during our visit, and any special notes about your pet.  We will also send you an update as often as requested, up to at each visit, about your pet.  The update can be sent to your email or text, and will include a picture and may also contain a brief update.
For more information about our services and rates, please visit this page of our website.
Ready to book a free consultation?  Please email us at [email protected] or call/text 512-766-5025.  We look forward to creating a loving environment for your pets while you are away!